Industries We Serve
We Have the Right Solution for Your Business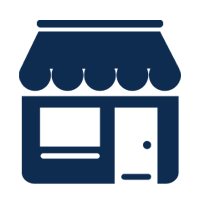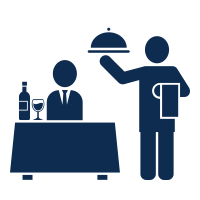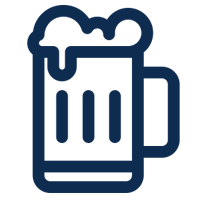 Your Technology Solutions Exactly
How You Would Create Them
Industry-Leading Restaurant and Retail Solutions Designed by Professionals
In today's fast-paced world your business operations need to be streamlined to keep up with industry demands. Don't get lost in the shuffle of the energetic restaurant and retail industries. Count on New York-based Manhattan POS for all your business technology needs.
At Manhattan POS we provide businesses with a wide range of service and support options. Anything IT,  Computers and Hardware, Router and Switches to internet service providers, Telephone Solutions, Cameras, and DVR systems we have your business covered for anything it could need!
Contact Us to Learn More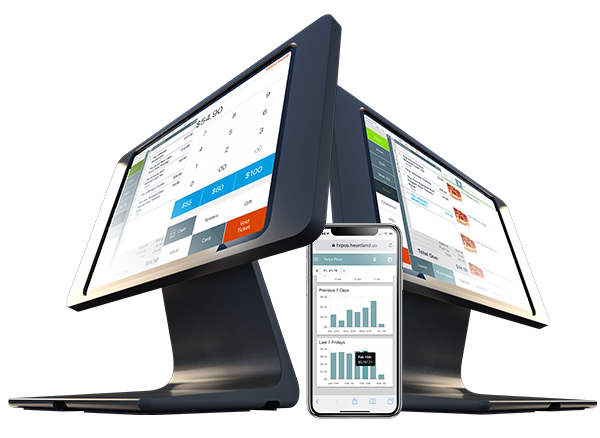 Heartland Restaurant
Your restaurant needs the all-in-one power of a cloud-based point of sale solutions. With the industry-leading features of Heartland Restaurant get everything you need to run a more efficient restaurant. With easy-to-use integrations you can elevate your restaurant to the next level. Learn more about the benefits and features.
Learn More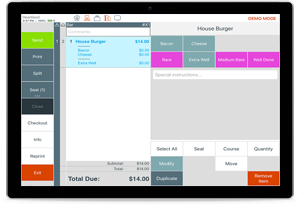 Heartland Dinerware
Dinerware from Heartland makes restaurant management and customers service simple and streamlined. Your staff can spend more time focusing on your guests and less time worrying about a complex restaurant POS system. Discover why over 35,000 restaurants worldwide rely on Dinerware.
Learn More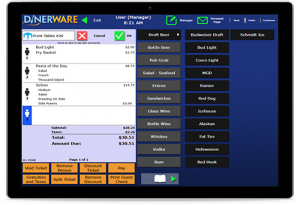 Maitre'D
Take your restaurant to new levels of efficiency with a full-service POS solution from Maitre'D. This powerful and robust system gives your business the benefits and features you need no matter how you do business.  See why more and more restaurant owners and managers rely on the power of Maitre'D.
Learn More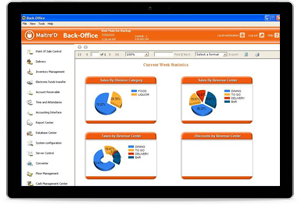 Heartland Retail
There's no doubt about it: Retail has been shaken up this year. But retailers are resilient, and
with the right mindset and technology, they're bouncing back better than ever.
With that in mind, I'm excited to introduce you to Heartland's powerful new Retail Point of Sale
platform. Cloud-based and designed by industry veterans specifically for growing retailers, its
built-in features are enterprise-grade, yet very user-friendly:
– Multi-channel inventory and order management
– Data-rich clienteling dashboards
– Complete reporting of all data with truly custom fields
– Advanced purchasing & receiving tools
– Robust coupons & promotions features
– Best-in-class e-commerce integrations
– …and so much more.
Retailers everywhere are using it to streamline operations, sell more and grow profitably.
Learn More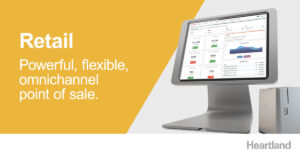 Cash Register Express
Managing your retail business has never been easier and more convenient. With Cash Register Express your point of sale software works hard for you to streamline your retail operations by automating tasks and giving you more time to focus on your valuable customers. Operate an omnichannel business in both a physical location and a digital channels with ease. Turn to Cash Register Express to make it happen.
Learn More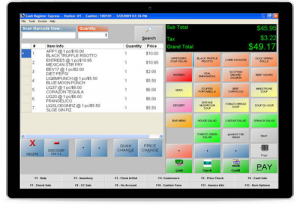 Take Charge of Your Operation - Feel Empowered! Contact Us NOW for a Custom POS Solution for Your Business!
Take Advantage of the Latest Technologies
Learn more about how your business can leverage advanced technology to grow and improve your business.We're available 24/7, 365 days a year to support you and your business needs. Contact Manhattan POS today and discover how we can help.
CONTACT OUR SALES DEPARTMENT TODAY
to discuss a custom solution for your business! Give us a call at
or